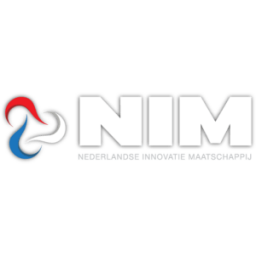 Nederlandse Innovatie Maatschappij
Gepubliceerd: 29 dagen geleden
Project Engineer
Gepubliceerd: 29 dagen geleden
We are seeking a highly motivated and skilled Project Engineer to join our team. As a Project Engineer, you will be responsible for overseeing projects from conception to completion, ensuring that they are delivered on time, within budget, and to the highest quality standards. You will also be responsible for ensuring that all project requirements are met and that all stakeholders are kept informed throughout the project lifecycle.
In addition, you can also expect:
A competitive salary,
Depending on personal growth, your salary will increase;
Excellent benefits
A flexible working environment where creativity is recognized and rewarded;
You'll be working in a small and autonomous team, which allows for a lot of responsibility;
To be part of a highly dynamic and innovative industry;
Company support in personal growth and development;
Prospect of permanent employment;
Pension scheme.
Responsibilities:
Manage and oversee all aspects of assigned projects from conception to completion
Develop and maintain project plans, timelines, and budgets
Work closely with project teams to ensure that all project requirements are met
Ensure that all project deliverables are completed on time, within budget, and to the highest quality standards
Conduct regular project meetings and provide project status updates to stakeholders
Identify and manage project risks and issues, and develop contingency plans as needed
Monitor project progress and make necessary adjustments to ensure project success
Coordinate with other departments and external vendors as needed
Ensure compliance with all regulatory requirements and company policies
Maintain accurate project documentation and records
Requirements:
Bachelor's degree in Engineering or related field
Minimum of 3 years of experience in project engineering or related field
Strong project management skills
Excellent communication and interpersonal skills
Ability to work independently and in a team environment
Strong problem-solving skills
Ability to prioritize and manage multiple projects simultaneously
Proficient in project management software and tools
Fluent in Dutch and English
Experience with exact online is a plus
Solliciteer nu