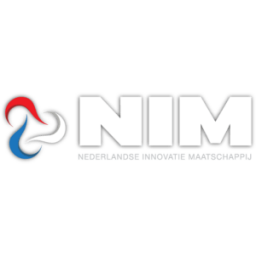 Nederlandse Innovatie Maatschappij
Gepubliceerd: 29 dagen geleden
Electrical Development Engineer
Gepubliceerd: 29 dagen geleden
We are seeking an experienced Electrical Development Engineer to join our team. In this role, you will be responsible for designing, developing, and testing electrical systems and components. You will work closely with cross-functional teams to ensure that products meet specifications and are delivered on time and within budget.
In addition, you can also expect:
A competitive salary,
Depending on personal growth, your salary will increase;
Excellent benefits;
A flexible working environment where creativity is recognized and rewarded;
You'll be working in a small and autonomous team, which allows for a lot of responsibility;
To be part of a highly dynamic and innovative industry;
Company support in personal growth and development;
Prospect of permanent employment with share participation;
Pension scheme.
Responsibilities:
Design, develop, and test electrical systems and components;
Create and review electrical schematics, diagrams, and layouts;
Develop and execute test plans to validate product functionality and performance;
Collaborate with cross-functional teams to ensure that products meet specifications;
Provide technical guidance to other team members and departments;
Troubleshoot and resolve electrical issues during the development process;
Stay up-to-date with industry trends and advancements in electrical engineering.
Requirements:
Bachelor's degree in Electrical Engineering or related field;
Minimum of 3 years of experience in electrical engineering or related field;
Strong understanding of electrical engineering principles and practices;
Proficient in electrical design and CAD software;
Experience with electrical testing and debugging tools (e.g., oscilloscopes, multimeters, etc.)
Programming and coding skills for automation related components;
Familiarity with regulatory requirements and compliance is a plus;
Strong problem-solving and analytical skills;
Excellent communication and interpersonal skills;
Ability to work independently and in a team environment;
Fluent in Dutch and English
Field experience, specifically in a maritime setting is a plus.
Solliciteer nu